Smart tips from Pennie to always start your day with fun
Occupying about one third of our total life time, sleep fills us with energy, while it acts refreshingly helping us to cope with the intense demands of everyday life.
What better choice, then, than a pair of quality sheets that turn it into a real pleasure and not a necessary "evil", which additionally add color to your bed, make you smile and always start your day with fun.
Below you can find smart tips on how to choose the best sheets for your bed.
Cotton
The first and most important thing that we must pay attention to the sheets that we will choose is their quality. We buy only sheets which are made of cotton fibers. The cotton is the noblest and purest plant material that comes in contact with the body without harmful effects.
It is a soft fiber produced from the seeds of the cotton plant, a shrub that blooms in the tropics and subtropics. Its fiber spins and offers a yarn which is then used in weaving to create a soft, breathable textile such as sheets, fabrics, etc.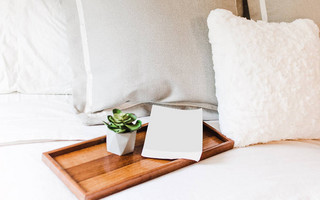 Technically
Now, as far as the technical part is concerned, you should know that the denser (tighter) the weave is, the more the advantages are. The properties increase in terms of softness in texture and durability.
The cotton perch e.g. It is considered one of the best qualities in terms of sheets because it is "knitted" in 200 threads (thread count) per square inch and above. The term refers to the weave and is clearly related to the density of the sheet.
Other special treatments and finishes give the sheets shine, durability and consequently more vivid colors in the prints. One of them is cotton-satin , also known as cotton satin . The term refers to the method by which the sheet was woven.
The weave is what gives the satin sheet its soft texture. The result is sheets that are shiny and smooth to the touch. Finally, one of the top treatments is mercerized cotton-satin, known as mercerized satin, which gives an amazing gloss and incomparable touch feel.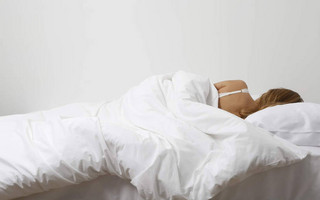 Designs
The choices are innumerable in qualities, designs and styles. Choose the sheets that suit your taste according to your room but mainly your mood. Collections with great colors and special designs steal the show lately.
Sophisticated, linear, pop or romantic designs can change the look of a room very easily. If you are of the classic, there are sets of sheets in pastel shades with sweet flowers and intense nostalgic tone for vintage lovers as well.
Ivory or white cotton satin, 300 threads of cotton sheets with organza details embroidered with pearls and frosting. The above compose the ultimate bridal bed. Also interesting are the all-white cotton sheets with finely woven flowers embroidered by hand with various stitches, azure or festoon. Compositions that testify that white embroidery is always relevant.
Lace sheets with hand crochet offer a sense of elegance and nobility for your most special moments. All sets can be used on a daily basis. Enjoy them!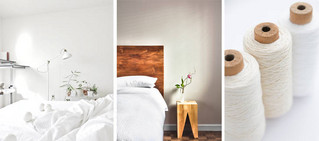 Dimensions
For a well-made bed, prefer a set with elastic . This means better stretching on the mattress, more pleasant and carefree sleep, but it requires a little more effort in ironing. The floor sheets with elastic embrace the mattress ideally and are available in dimensions for single, semi-double, double and king size bed.
Care
Dew in summer, warmth in winter. Ideal. You can achieve this with cotton sheets that "breathe" and above all ensure a healthy sleep. Ventilate your bedding regularly and when there is sunshine let the sunbeams caress them.